The workplace is no longer a "place". Remote teams, async workflows, and countless software tools have disrupted the traditional office setting. And while we can all agree that the workplace will never be the same, it's not so clear how we can take advantage of the trend.
Between 2019 and 2020, the number of full-time freelancers in the US grew from 28% – 36%. This number is only expected to grow, with half of the workforce projected to go freelance by 2027. So what does that look like for a recruiter?
Well, it means that recruiters no longer need an employer – at least not in the traditional sense. To oversimplify, there are two ways that companies typically work with recruiters: 1. hire them 2. work with a contractor.
In-house Recruiters
An in-house recruiter is simply a recruiter that works on salary for a company, just like any other employee.
External Recruiters
An external recruiter is a recruiter who works on a contract basis as a consultant to a company.
So the question is: who cares? Why would I leave my stable, salary job to take on the risk of starting my own practice? And even if I wanted to, where would I start?
The answer is different for everyone. Maybe you want to be your own boss and set your own hours. Maybe it's the money. A senior in-house recruiter in the Bay Area makes ~$170,000/year. But that same recruiter could be making 25% of the base salary for each placement they make as an external recruiter. So if you make 7 placements, for a role with a $100,000 salary, you've already made more money than a senior in-house tech recruiter… only 7 hires in a year .
And that $100,000 base salary is conservative. According to recruiter marketplace Betterleap.com, "There is an excess of demand for recruiters that specialize in filling senior engineering, product, and design roles at venture backed startups; roles with an average base salary ranging anywhere from $160,000-$240,000." That's $40,000-$60,000 per role!
Be brave. Sounds strange talking about courage in a desk job. But, in fact, you do need to be brave in recruitment. Make that cold call when it's time to do so. Interview that candidate for the first time. Negotiate a fee if you have to.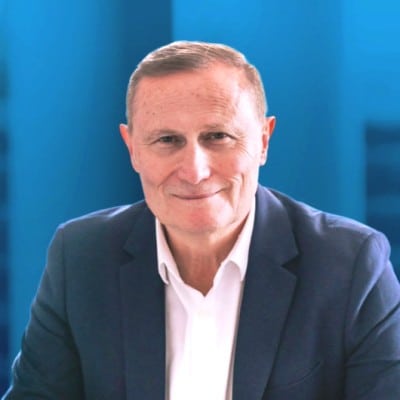 Greg Savage
Author of The Savage Truth, Founder @SavageRecruitmentAcademy

While the answer to why someone should become a freelance recruiter is subjective, how to start the company is objectively simple – you just need to know where to start.
Step 1: Create an entity
The term "business entity" describes any organization formed to conduct business. So the first step in starting your recruiting firm is forming the entity itself. Most businesses operate under one of four primary business structures: sole proprietorships, partnerships, corporations, or limited liability companies (LLC). There's no single "right" answer when it comes to which business structure to pick – it's dependent on your unique situation so take a look at this article while considering which type of entity is right for you.
How you form an entity is dependent on which state you're operating in. While you can go directly through your state government, you can also use services like Stripe Atlas that make it super easy to get going (think Turbotax vs. manual taxes).
Whether it's legally required for your entity to have a bank account or you just want a way to separate your business's finances from your personal banking, it's a good idea to get a checking account set up. Get started with banks like Mercury or Silicon Valley Bank (SVB) that have services specifically for startups like your recruiting company.
Make it LinkedIn official
While you'll want to create a website eventually (it's pretty easy if you use tools like Squarespace or Webflow), starting with a LinkedIn business profile will suffice for the beginning of your company. Be sure to include the types of roles you specialize in as well as the types of companies that you typically work with.
Step 2: Create the contract
Before working with any client, you'll need to sign a contract that defines the relationship. As an external recruiter, this contract is important because it establishes a shared agreement that protects both your business and your client's. It's not just about making sure that a company doesn't take advantage of you but also making sure that you're protecting yourself from any situation where you may be liable for something that happens.
So what kind of things should be included in a contract?
Payments
There are three pricing models that virtually every external recruiter follows. Whether you decide to offer one or all of them, it's important to understand each model's mechanics, pros, and cons because it can literally make or break closing your next client.
Contingency
Contingency recruitment refers to a type of recruitment in which the recruiter collects payment from the company once a candidate is placed and signs an offer letter.
Working on contingency is a great way for new recruiters to earn credibility with new clients. Since a company only pays if a candidate is placed, the financial risk is non-existent for the company and entirely on the recruiter.
But this risk isn't lost on anyone – contingency recruitment is the most lucrative pricing model for recruiters. On average, contingency tech recruiters charge between 20% – 30% of the base salary for each placement.
In this case, expensive doesn't necessarily mean premium. While premium external recruiters normally work on retainer or container, contingency is typically used when companies/recruiters want to make sure they're a good fit. Companies may also opt for a contingency structure when they're working on a high salary, hard to fill role – creating a high risk, high reward situation for the recruiter to earn a lot in the case that they're able to fill it.
A glaring issue with contingency recruiting is visible when comparing the incentives of recruiters and companies. The contingency recruiter is incentivized to place a candidate as quickly as possible with the highest salary while their client company is incentivized to take their time and wait for the perfect candidate who will take a lower salary.
Recruiters often complain of poor responsiveness from their clients while working on contingency due to a lack of time-based, financial pressure. Yet, some recruiters love that same lack of commitment because it's easier to terminate a contract if the company has poor hiring practices or the role is too hard to fill.
Single most important piece of advice for young recruiters: Put your candidate's interest ahead of your own, even if it means losing a commission.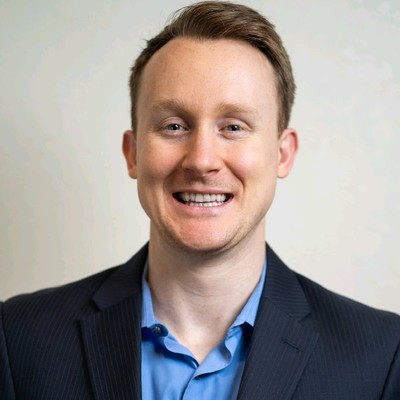 Jesse Tinsley
CEO & Founder @JobMobZ, Startup Advisor @Box @Coinbase @Snowflake
Retainer
Retainer recruitment refers to a type of recruitment in which the recruiter collects payment from the company through an ongoing retainer fee.
Working on retainer is a great way for a recruiter to hand off the risk of filling a role to their client. Since a company pays a recruiter regardless of their success, the financial risk is entirely on the company and non-existent for the recruiter (other than the potential loss of a client due to poor performance).
Since clients bear the financial burden, recruiters earn less per placement than other models. You'll often see a company hire an external recruiter on a monthly retainer to work on volume roles: roles where hiring doesn't really stop.
For example, if Stripe is planning to hire 100 engineers this year with a $150,000 base salary, they'd like to pay a recruiter $10k/mo rather than 25% of base salary.
Retained fees: $10,000 x 12 months = $120,000/yr
Contingency fees: ($150,000 x 25%) x 4 placements = $150,000
Companies will also often work on retainer with recruiting leaders who have shown a successful track record. In other words, if it's commonly believed that a recruiter is talented then, regardless of success, their time is valuable.
On average, retained tech recruiters charge between $8,000 – $15,000 per month.
Note: retainer payments are typically on a per relationship basis rather than a per role basis like contingency structures.
Container
Contingency + Retainer = Container
Container recruitment refers to a type of recruitment in which the recruiter collects payment from the company through a combination of an ongoing retainer and a contingency placement fee once a candidate is placed and signs an offer letter.
In a container model, the recruiter and the company share the financial risk of a search. Once you have a solid understanding of contingency searches vs. retained searches, you should have the context to put together the pros and cons of a container pricing model.
The beauty of working on a container is the intersection of recruiter and company incentives: recruiters are incentivized to fill roles quickly to earn placement fees but they care less about high salaries because the change in payout is much less volatile. While companies are also incentivized to fill the role quickly because they're paying a monthly fee.
On average, contained tech recruiters charge a retainer fee between $2,500 – $5,000 + a contingency fee between 5% – 12% of the base salary.
Payment Schedules
Once you decide how much you'll be paid, you'll need to define when you'll get paid. Although you agree, for example, on a contingency structure where you'll get paid once you fill a role, invoicing can take time.
The industry standard for payment schedules is between 30 – 45 business days. Check out this business day calculator to find the specific dates for your payment schedules.
A Common Pricing Strategy for New Independent Recruiters
So what model is right for you? That's a hard question and it changes on a per person basis. But after talking to tons of tech recruiters who have found success in the space, a common model reveals itself.
When you first begin working with a new client, work on 1 – 3 contingency roles. During the first couple of months, you'll get the opportunity to show how talented you are while also building a relationship (let alone, deciding whether you feel like the company is setting you up for success).
Once you fill a couple of the roles and find that your client is awesome to work with, restructure the relationship as a container contract. Now that you're locked in on a container, you'll earn recurring revenue per month on retainer and also have the placement fee as an incentive to fill roles.
You'll also see most recruiters following a 30 business day payment schedule.
Replacement vs. Refund Guarantee
Sometimes, placed candidates leave. While most employees switch companies every two years in tech, what do you do if a candidate leaves the week after placement? Should the company still pay a placement fee?
The industry standard is a 90 day replacement guarantee. This means that if a placed candidate leaves within 90 days, the recruiter will continue working on filling that role but will not offer a refund. If the a 2nd placed candidate leaves, the recruiter is no longer on the hook for the search and the client can decide to look for a new recruiter or begin a new contract.
That being said, there are instances where recruiters will offer a 90 day refund guarantee to their clients where they'll offer a full refund before continuing forward with their contract.
Prior relationships
A standard question that companies ask recruiters before working together is, "What if you send me a candidate that is already in our ATS?" It's essential to include a clause in your contract that considers this situation.
The simple answer is: if a candidate is in a company's ATS before they were submitted by a recruiter, the company isn't liable to pay the recruiter.
That being said, companies have huge databases of past candidates that can often be stale so recruiters will typically include a 6 month window: if the candidate was added to the client's ATS within the last 6 months then the recruiter will still get credit for the placement.
On the other hand, if you submit a candidate to a company and the candidate is hired in a year, should you be paid for submitting the candidate? Typically, you'll see the time period on the front end be about half of the time period on the back end – if the candidate is hired over 12 months later, the recruiter will not get credit for the placement.
Recruitment Contracts Examples
While part of starting with a client typically consists of negotiating your contract, you need the contract to negotiate off of. It's recommended to get a good attorney to help with contracts but you can get a head start looking at this Reddit thread and these 35 sample recruiting contracts.
Step 3: Get clients
Business development is one of the biggest differences between working as a freelancer vs. as an employee (and a difficult hurdle to overcome). If you asked 100 recruiters how they get clients, you'd get 100 different answers. But getting your first few clients is really the challenging part. From there, recruiters often find that their business comes from recurring engagements or word-of-mouth referrals from happy clients. To get started, many recruiters use recruiter marketplaces, reach out to their warm network on LinkedIn, and/or do cold outreach to companies selling their service.
Services like Betterleap, are great tools for skipping the business development part of recruiting. Rather than spending your time finding clients, marketplaces like Betterleap connect recruiters directly with companies to get started working immediately (on top of handling contract development, engagement negotiations, and invoicing).
We tell our teams that, when it's slow, it's a great time to start building pipeline for when it picks up again… because you have less requisitions, you can actually focus on quality of pipeline.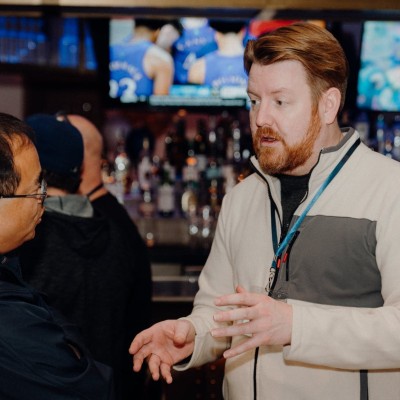 Jer Langhans
Founder @pairedsourcing, Board @HR.com, Advisor @Hirize
If the marketplace approach isn't right for you, start posting on LinkedIn. Reach out to old colleagues or friends that work at companies that you expect could use some help hiring.
Once (if) you run out of those connections, it's time to start reaching out to companies directly. A great way to identify companies that need help hiring is to check job boards like Indeed or LinkedIn and follow funding announcements. On average, 2/3 of company funding goes towards human capital or, in other words, hiring people to use the money that the company just raised. Use resources like Crunchbase or TechCrunch to follow recent fundraising news.
When reaching out to companies for business development, it can be challenging to keep track of all of your potential clients through multiple communication channels. Take some time to set up a Customer Relationship Management system like HubSpot to track all of these different people.
It's also a good idea to use email sequencing software like Gem to create sequences that can automatically send follow-ups, build templates for personalizing emails at scale, and track email success metrics ( which is especially helpful when you start a/b testing email templates).
Step 4: Fill roles
Now that you have your company set up and you've signed a contract with your first client, it's time to do what you do best: recruiting. While there are infinite recruiting tools, it can be hard to decide which to use and when. These tools can cost anywhere from nothing to a lot so it's a good idea to know what you're signing up for – sometimes, an investment in technology can be the difference-maker in a successful client relationship.
Unsurprisingly, the recruitment market is booming, and many technologies and suppliers can help employers plan and execute long-term strategic talent acquisition. Doing what you have always done isn't good enough anymore. Talent acquisition is now a critically important business function, and it needs attention and investment right now.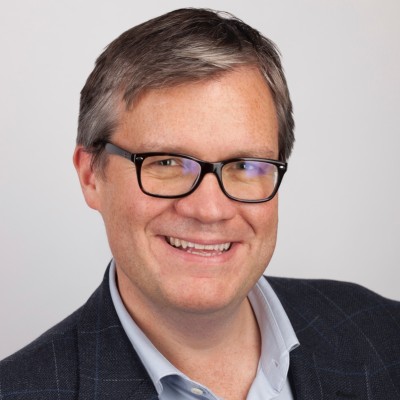 Matt Alder
Producer and Host of The Recruiting Future Podcast
Communication Tools
Working with clients and reaching out to candidates requires emails to be sent, meetings to be scheduled, and feedback to be tracked. Building your comms foundations is essential to running a successful independent recruiting firm.
Email and Calendar
First things first, set up your firm's Google Workspace to get a business Gmail account. While the Google Suite offers a variety of different software tools, we recommend sticking to Gmail and Google Calendar while leaning on other tools as substitutes for their other products.
Note: Every email domain has a "sender score" – if you send too many emails right after creating an account, your sender score will drop and your emails will get marked as spam. Use a tool like Mailwarm before starting to send mass emails.
Documents & Cloud Storage
Although you can definitely use Google Drive, Notion is an awesome alternative. It's intuitive and much easier to navigate when sharing documents.
Video Conferencing
If there's one thing we've learned from remote workplaces, it's that video calls aren't going anywhere. While Google Meets is a good alternative, Zoom is the industry standard when it comes to video conferencing software. Especially if you're working in tech, siding with industry standards rather than personal preferences will help build credibility with potential and current clients.
Scheduling
The days of manually emailing about availability are over. Instead, use Calendly to send a link that lets attendees choose what time works best for them. Plus, Calendly integrates directly with Google Calendar so that you won't get double-booked.
Unless your CRM offers enhanced analytics when using their scheduling tool (i.e. HubSpot + HubSpot Meetings), Calendly is the industry standard and the right option for you.
Sequencing
In candidate outreach and biz dev sales, It's normal for recipients not to respond to your first email – if anything, it's expected. But if you send out emails to 400 potential candidates, how could you possibly remember to follow up with every one of them at the right time?
An email sequence is a series of emails automatically sent to a prospect, candidate, or client using a predetermined set of criteria such as a time delay or recipient action.
Tools like Gem or HubSpot offer the ability to create sequences so that you can create templates for mass sending and automatically send these emails out.
As mentioned earlier, if you're going to do any sort of mass sending, be sure to warm up your email domain with a tool like mailwarm so that you don't go straight to spam.
LinkedIn
There's a reason that the other communication tools had general headers while this one specifically has the tool: there are no alternatives to LinkedIn. Practically every candidate that you will communicate with is on LinkedIn. Connecting with new sourced candidates and messaging them on LinkedIn is critical to every recruiting workflow.
Relationship Management
As an independent recruiter, you have tons of relationships that you'll need to keep track of – from candidates to heads of talent to hiring managers to in-house recruiter (the list goes on ).
"For every minute spent organizing, an hour is earned." Benjamin Franklin
The best way to keep track of all of your relationships is to organize them and, lucky for you, there are a bunch of different software tools built specifically for this purpose.
CRM
CRM stands for Customer Relationship Management. If you've heard of Salesforce then you've heard of a CRM before. While Salesforce is great for huge corporations, it likely isn't right for your new independent recruiting firm. Check out tools like Gem or HubSpot.
ATS
ATS stands for Applicant Tracking System. While some recruiters use spreadsheets like Google Sheets to track relationships, it's much more efficient to use a popular ATS like Lever, Loxo, or Bullhorn.
Note: The term ATS is used for both in-house recruiters and external recruiters. Be cautious not to use ATSs positioned towards in-house recruiters like Greenhouse or Ashby.
Nurturing
While CRMs and ATSs do a great job at tracking active communication, staying up to date with past clients and candidates that you've worked with is a major part of being a recruiter.
While you'll be able to use a combination of LinkedIn and email outreach to stay in touch with past clients and candidates, check out Clay: a tool that notifies you when your contacts have major life events like a promotion, funding round, or birthday.
Sourcing
So far, we've overlooked one of the most important (if not the most important) parts of recruiting: finding awesome candidates. With each role you take on, it's important to develop a specialized sourcing strategy for attracting the right candidates for that unique role.
Outbound Sourcing
Outbound sourcing is the process of actively reaching out to potential candidates to build relationships with them.
Ask any recruiter their top 3 best ways to find candidates and 10/10 times they'll say 1. LinkedIn 2. LinkedIn 3. LinkedIn. The best way to find potential candidates for the role you're working on is to invest in LinkedIn Recruiter.
To get the most out of LinkedIn (as well as any sequencing tools) be sure to get an email address scraper like Gem's Chrome extension or Rocketreach. These will help find the email addresses of any candidates you source on LinkedIn so that you can add them to sequences for email outreach.
You can also supplement your LinkedIn sourcing with AI sourcing tools. HireEZ and Findem are great tools that automatically source candidates for you.
While great recruiters have to develop their own criteria and queries for sourcing great candidates, many successful independent recruiters outsource the actual act of sourcing – creating lists of candidates that meet their criteria + templated outreach to those candidates. UpWork is a great tool for finding and hiring sourcers to handle this manual work.
Inbound Sourcing
Inbound sourcing is the process of having candidates come to you through things like job boards to referrals.
Although most standout candidates aren't actively applying to new positions, some are! Creating online job listings using job boards like LinkedIn, AngelList and Indeed are a great way to vet candidates for interest in the position before taking a look at their qualifications.
Another great inbound sourcing strategy that every recruiter should take advantage of is simply networking. Use digital and physical channels for developing relationships in your target industry so that candidates will reach out to you when they're ready for a role or others in your network will refer awesome candidates to you.
LinkedIn and Twitter are great places to maintain a digital presence, especially as a tech recruiter. And tools like Meetup will help you find in-person networking events to expand your professional network.
Congratulations, you're now the proud owner of a successful independent recruiting firm
Starting your independent recruiting company isn't as intimidating as you thought, was it? Now you can choose your own hours, be your own boss, and take that vacation you've been wanting to take for the last five years.
With the upward trajectory of the freelance industry as well as the rapid growth of async software tools, as an awesome recruiter, you're in the unique position of having every skill and tool necessary for winning the modern workplace.
As the leading recruiter marketplace, Betterleap strives to support allstar recruiters in their journey of building their own practice – whether it's providing recruiting entrepreneurs with a steady pipeline of exciting, venture-backed tech startups, building tools to take the hassle out of your workflows, or answering general questions about the industry.
Please reach out to [email protected] if you're interested in learning more about joining our invite-only recruiter network or have any questions about starting your independent recruiting firm.
Happy hiring
Tool Index
Step 1: Create an entity
Step 2: Create the contract
Step 3: Get clients
Step 4: Fill roles
Email and Calendar
Sharing Documents
Video Conferencing
Scheduling
Sequencing
Customer Relationship Management
Applicant Tracking Systems
Outbound Sourcing