The time for large-scale space exploration and commercial space tourism is upon us, and there are a few companies leading the pack. Space travel companies can be great companies to work for, and there are plenty of openings in the industry.
Cool Space Travel Companies to Know

If you're on the job search, look at the coolest 2020 jobs out there. Here are some space travel companies to keep an eye on.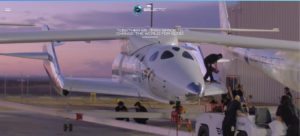 Sir Richard Branson founded Virgin Galactic in 2004 and teamed up with Burt Rutan and Scaled Composites to create The Spaceship Company in 2005. Virgin Galactic took full control of The Spaceship Company in 2012.
The Virgin Group initially put $100 million into Virgin Galactic before Aabar Investments acquired almost a third stake for $280 million. They added another $100 million the following year to bring their stake up to 37.8%. The government of New Mexico also invested about $200 million in The Spaceship Company. Virgin Galactic became the first publicly-traded commercial human spaceflight company in 2019. 
Virgin Galactic, which is headquartered in Las Cruces, New Mexico, accomplished its first suborbital flight in December of 2018. In February of 2019, the company first brought a test passenger into space.
The company strives to revolutionize both commercial and research flights, and the first round of "Future Astronaut" spots has already been reserved at a $250k price point. 
If the sky isn't nearly your limit, consider a job with Virgin Galactic. They have openings in a wide range of positions in the US and the UK.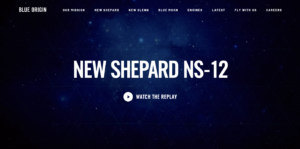 Jeff Bezos, famed CEO of Amazon, founded Blue Origin in 2000. Although he's done much of the funding himself, the company has received contracts from NASA. Blue Origin's headquarters are in Kent, WA, and they have many open positions including internships and opportunities for recent graduates. 
Blue Origin's most recent test flight, New Shepard Suborbital Test Flight (M12), launched in December of 2019. New Glenn, its orbital rocket, has its maiden voyage scheduled for 2021. 
Blue Origin uses an incremental approach in which they continue to build based on prior developments. Their specialty is in rocket-powered vertical takeoff and landing vehicles that reach suborbital and orbital space.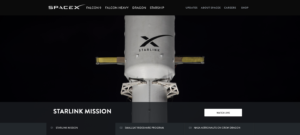 Elon Musk founded SpaceX in 2002 after deciding that Russian rockets were too expensive. The company doesn't plan to go public until transportation to Mars becomes a reality—instead, it's received funding from the likes of Google, NASA, and Founders Fund.
SpaceX has plenty of exciting job opportunities in everything from satellite development to sales, most of them stationed at its headquarters in Hawthorne, CA. The business's mission is to make space travel cheaper while spearheading the effort to colonize Mars.
The first successful SpaceX launch starred the Falcon 1, which carried a dummy payload to space in September of 2008. NASA helped SpaceX build the Dragon 2, and the craft completed a demo in March 2019. The first Dragon 2 flight with an onboard crew is scheduled for May 2020.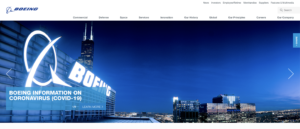 William E. Boeing founded Pacific Aero Products Co. over 100 years ago. Boeing started the company in Seattle in 1916, but its headquarters are now in Chicago. As of this writing, the top investors include The Vanguard Group, Inc. and Newport Trust Co.
The Space Shuttle Orbiter, which Boeing purchased from Rockwell International in 1996, had its first landing in August of 1977 and was the first reusable spacecraft.
Boeing has a variety of job openings in areas like:
Cybersecurity

Data science and analytics

Engineering

Information technology

Manufacturing
The International Space Station can attribute much of its success to Boeing, which relinquished the US on-orbit branch to NASA in 2010. Boeing is the oldest existing airline and aerospace company today.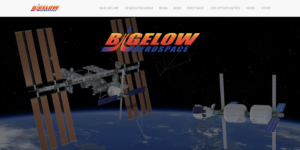 Robert Bigelow started Bigelow Aerospace in 1998 with the help of his hotel chain, Budget Suites of America. The company is still privately owned, with Bigelow continuing to provide much of the funding.
Headquartered in North Las Vegas, NV, Bigelow Aerospace is always looking for new talent to join the team. Their goal is to manufacture and develop commercial space platforms more safely and affordably. 
The first Bigelow Aerospace voyage was in July of 2006 when the Genesis I launched from the Kosmotras Space and Missile Complex in Russia. Its successor, Genesis II, launched in June of 2007. The Bigelow Expandable Activity Module (BEAM) became the "first expandable module to reach the International Space Station."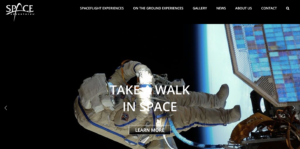 Space Adventures is a privately-funded space tourism company founded by Eric C. Anderson in 1998. You can find its HQ in Tysons Corner, VA.
Boasting the title of "first commercial spaceflight company," Space Adventures has taken seven people—one person twice—to the International Space Station since its first flight in 2001.
Space Adventures offers zero-gravity atmospheric flights as well as orbital spaceflights with the option to spacewalk.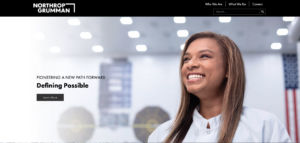 David W. Thompson, Bruce W. Ferguson, and Scott L. Webster met at Harvard Business School and then founded Orbital Sciences in 1982. The company is now defunct—it merged with Alliant Techsystems in 2014 to create Orbital ATK, Inc., which was then absorbed by Northrop Grumman in 2018.
The company had its IPO in 1990 and has also done contracting work for NASA. 1990 also saw its first launch and eight space missions. The company is stationed in Dulles, VA, and it offers jobs at every level. 
Orbital Sciences operated in the commercial, military, and government sectors. Its duties included designing, manufacturing, and launching space and rocket systems, including missile defense systems.