Decrease in platform costs
Increase in speed of candidate sourcing
More candidates with Betterleap's AI
Recruiting from Scratch (RFS) is a premier tech recruiting firm connecting the best candidates in software, hardware, product, accounting, and other fields with clients ranging from early-stage startups to enterprises. Since 2019, their talent pools have expanded across the U.S., Canada, Latin America, and Europe.
After previous providers failed to deliver on integration requests and modern functionality, RFS luckily discovered Betterleap. Since then, they've cut platform costs by over 65%, accelerated sourcing times by 30%, and sourced 25% more unique candidates with our AI-powered platform.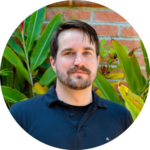 Betterleap helps us source candidates quickly, organize data easily, and submit prospects to our clients with excellent integrations. It has doubled or tripled my speed of sourcing, while costing a third of the price of our last provider. I haven't found another recruiting tool that compares.
An unresponsive tech provider can slow down your candidate sourcing
Will Sanders, Founder & CEO of Recruiting from Scratch, relied on outbound recruiting platforms like Gem for nearly half a decade. While the product worked well on many fronts, his team found it failed to deliver on speed in two ways: slow turnaround on integration requests and time-consuming workflow design. 
The RFS team pushed Gem to build a direct integration with Recruiterflow — their ATS  — for what felt like ages. Unfortunately, they only got drawn-out timelines and inconclusive calls and emails with the provider's product team. "They just were not able to build the tools I needed as an agency without spending A LOT more money," explains Will. 
Plus, small details of Gem's platform design made candidate sourcing tedious and time-consuming. For instance, any time Will had over 20 candidate profiles open, their Chrome extension crashed entirely, forcing him to limit his browsing or come up with workarounds. 
While their last provider had gotten the job done for five years, Recruiting from Scratch was ready to adopt a more modern recruiting platform that could deliver on speed, responsiveness, and features fit for an agency. 
"We worked with our last provider for years, managing over 300,000 candidates. It was clearly frustrating for our team to organize and navigate duplicate data, or have the extension crash after opening 20 profiles, or wait months for an update on a request."
Looking for a better way to run the business, Will sought alternative recruiting platforms — and soon discovered Betterleap.
From the get-go, he was blown away by our wealth of integrations that seemed purpose-built for agencies like his. To add to the mix, he brought us a request that had gone overlooked for 10 months by Gem. Betterleap fulfilled his request and built out the integration within 48 hours.
This was a promising sign of the technical expertise and high-touch user support to come, so Recruiting from Scratch signed on. Since onboarding, the RFS team benefits from three unique features of the Betterleap solution.
Decrease in platform costs​
Increase in speed of candidate sourcing
More candidates with Betterleap's AI
Betterleap powers agencies to source both clients and candidates
According to Will, too many recruiting products and features focus solely on internal talent teams — not recruiting agencies, who have to source both client companies and candidates for those clients.
Fortunately, Betterleap breaks that pattern with offerings that supercharge agency performance:
Sales & candidates in one tool

— While most recruiting platforms focus solely on sourcing candidates, Betterleap also offers impressive tooling for the agency sales side. "They've replaced a lot of tools I was using on the sales side," says Will, "so

I can basically combine both efforts into one tool

." As a bonus, narrowing down their tech stack is cost-efficient for RFS.

Two-way integrations

— RFS long struggled to find integrations that connect to their clients' ATS, which is crucial for submitting prospective candidates. Betterleap knows this pain point well, so our APIs can connect to both the agency's and the client's ATS.

A single source of truth for candidate data

— For candidate outreach, 10+ team members can be involved at once. That's why Betterleap centralizes all candidate data streams and hiring ops. Both RFS and their clients can track every step of the candidate pipeline — from evaluations to offers to comms — and remain on the same page.
"Betterleap is basically our
source of truth

for tracking candidate responses. If clients agree to use it with us, we can even

get updates on all movements for candidates throughout the process.

It is definitely a crucial tool for us."
Betterleap builds "great workflows" to boost recruiter efficiency
For Will, Betterleap stands out in our ability to design workflows around recruiters' needs and processes, ultimately boosting their efficiency.
Here's one small but impactful example: The Betterleap extension for Chrome loads instantly and supports hotkeys (AKA keyboard shortcuts). Today, it's become essential for Will to source rapidly. "I already source pretty quickly, but Betterleap saves me a lot of time when I'm sourcing hundreds of candidates daily — or even hourly," affirms Will.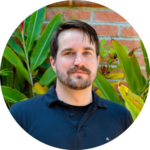 Betterleap is really great at building around your workflow, with a lot of ways to reduce the amount of work or the steps you have to take to find candidates. It's really nice, and there are not a lot of products doing that.
The Betterleap team are exceptional partners
"The Betterleap team clearly wants to see our business grow," Will highlights. "This is definitely a deep partnership where we can scale together." He sees this especially in three qualities of Betterleap's client support:
Rapid responsiveness

— With past providers like Gem, RFS did not see reliable response times or any signs that they were a priority. With Betterleap, the team can finally expect quick replies through our shared Slack channel for direct, real-time comms. 

Impressively fast turnaround on requests

— From day one, Betterleap has prioritized and expertly executed the RFS team's feature requests, starting with a 48-hour turnaround on an integration. "It feels like Betterleap is

continuously, rapidly shipping features

," says Will, especially as we field feedback across our user base.

Transparency

— On rare occasions where Betterleap can't fill a request, Will finds our team is upfront and transparent about what's realistically coming down the product pipeline. Our teams also keep a standing weekly meeting to ensure no requests, updates, etc. slip through the cracks.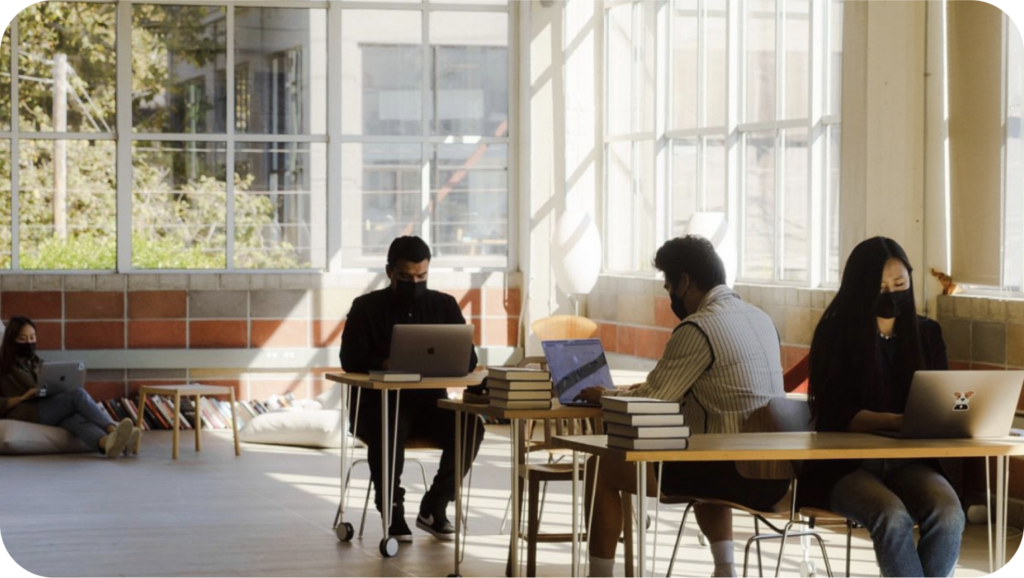 Recruiting from Scratch sources 25% more unique candidates at a fraction of the cost
Since onboarding with Betterleap, the team at Recruiting from Scratch has seen impressive results across cost savings and efficiency of candidate sourcing. 
65% decrease in platform costs

— Will reports that Betterleap costs roughly one-third of what Gem did. Plus, we added in our sales tool at no additional cost, allowing RFS to get rid of tooling like Mixmax that cost up to $100 per monthly user. "These are significant cost savings," emphasizes Will, "and

the cost per hire has gone down accordingly

." 

30% increase in speed of candidate sourcing

— Betterleap has reduced the RFS team's time spent on sourcing by roughly 30%. Will even adds, "

Instead of 100 candidates, I can source 200 with Betterleap

in the same amount of time." 

25% more unique candidates with Betterleap's AI

— "If you set up your project well, Betterleap's AI will uncover a lot of candidates you can't find yourself," Will explains. Specifically, for every pool of 100 candidates, Betterleap has pulled

an additional 25+ unique, relevant candidates

. 
Despite only working with Betterleap for six months, Will has been blown away by our team's technical capabilities, professionalism, and long-term product vision. Looking ahead, Recruiting from Scratch is itching to grow alongside us and see how Betterleap continues to improve.
"We've only been using Betterleap for six months. When you think about what they've already built in that time, it's huge. There are
a ton of great features.

Can you imagine what it could be a few years from now? It's just exciting that we can use this product as we grow as well. It's a

truly modern recruiting tool."